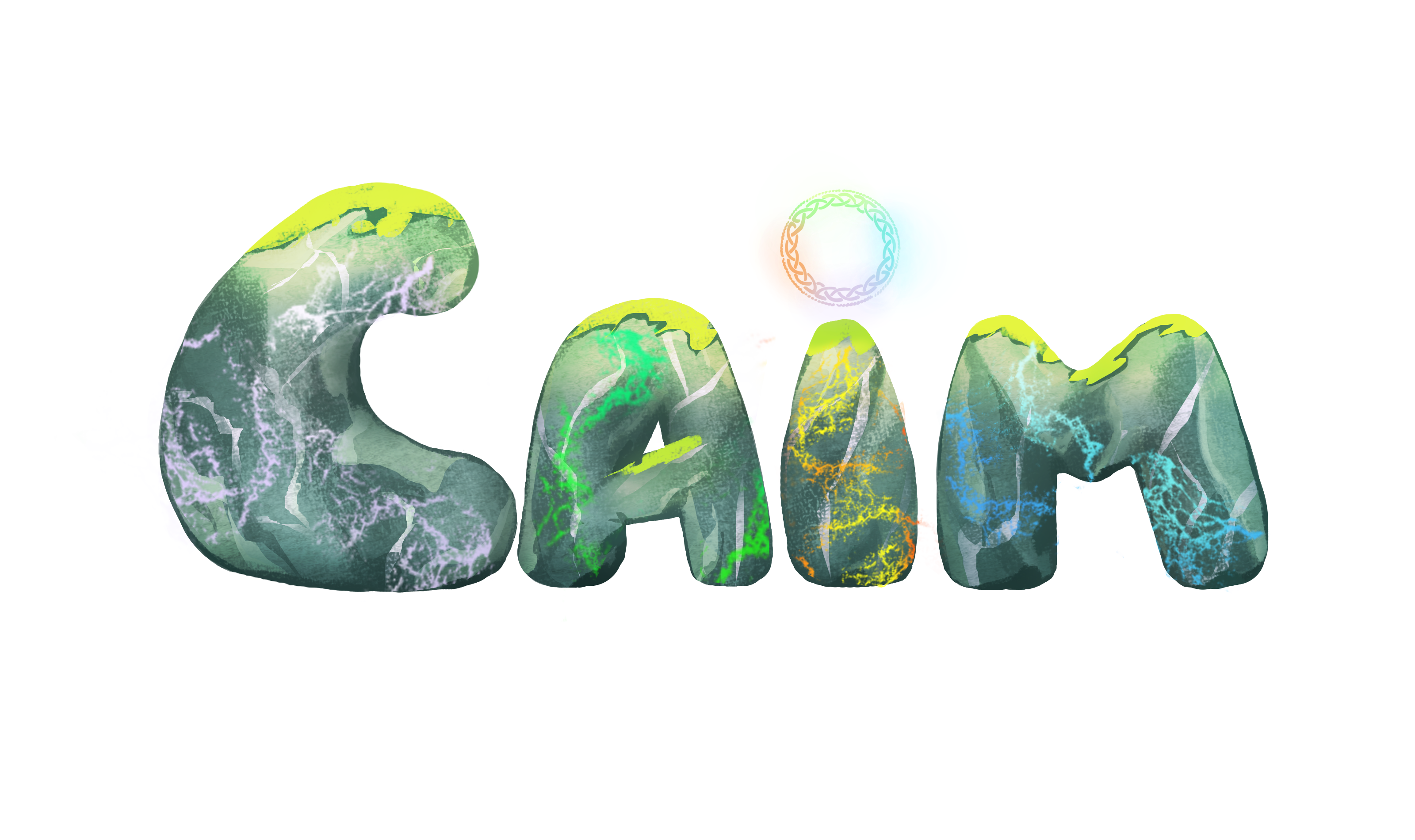 Caim
A downloadable game for Windows
Action-adventure side-scroller in which the player faces threatening enemies and solves challenging physics-based puzzles by smart usage of mystical Celtic magic and momentum-based mechanics. The game is inspired by Norse mythology and follows the adventures of the demigod Angus, who must go through dangerous obstacles and adventures in order to win the hand of his beloved goddess Kaer.
Second Term Productions ©2021
| | |
| --- | --- |
| Status | Prototype |
| Platforms | Windows |
| Rating | |
| Author | Nako Baev |
| Genre | Adventure, Action, Platformer, Puzzle |
| Made with | Blender, Adobe Photoshop, Adobe After Effects, Substance Painter & designer, ZBrush, Unreal Engine |
| Tags | 3D, Action-Adventure, Atmospheric, Mystery, Side Scroller, Story Rich |
| Average session | About an hour |
| Languages | English |
| Inputs | Keyboard, Xbox controller, Playstation controller |
Download
Click download now to get access to the following files:
Comments
Log in with itch.io to leave a comment.
Show post...

VERY FUN GAME DEV
It's an okay concept, but it's quite rough around the edges. The first thing I noticed was that the 'options' menu seems completely nonfunctional; selecting it didn't do anything. Secondly, the movement is a bit clumsy-feeling, and the UI seems to have mixed up the prompts for the trigger buttons and shoulder buttons, saying to press the former when it's actually the latter. Finally, I got stuck at the place with the steam jets that a previous commenter mentioned, and gave up.
In conclusion, it needs quite a bit of polish.

Hello there!
We're so sorry to hear you're experiencing such difficulty issues! Like we mentioned in the previous discussion there's not meant to be an ''Options Menu'' yet. As for the controls & UI problems - could you record what's going on with them so we could eventually fix the issue, thank you.
Regarding the UI issue, it's quite simple. To grab a stone, for example, the prompt shows to press RT, but RT doesn't do anything. The button that performs the action is RB. Is there anything else I need to clarify?
Oh so you're using controller, okay we haven't fully developed the controller functions I can see now where the issues are coming from. We'll do our best to fix them in the future!
I have one more question. Why does the game use half of my CPU and max out my GTX 1060 when running the title screen in the background? I can't think of any reason it should be using so much power while only displaying such basic visuals.

I tryed to play on my laptop (with w10), but the screen updates very slowly, I couldn't really control the character and so I had to quit the game (I even looked for some graphics quality options but the option 'Options' doesn't load).
I guess the problems are due to the low video RAM of the laptop, but maybe there is a solution or something I'm doing wrong.
Nevertheless the concept seems very cool and the graphics too.
Hello!
Thank you for your feedback we really do appreciate it! As for the options menu unfortunately we still haven't developed it yet. So it's not available. This issue of yours is perhaps due to the low RAM of your laptop like you mentioned :/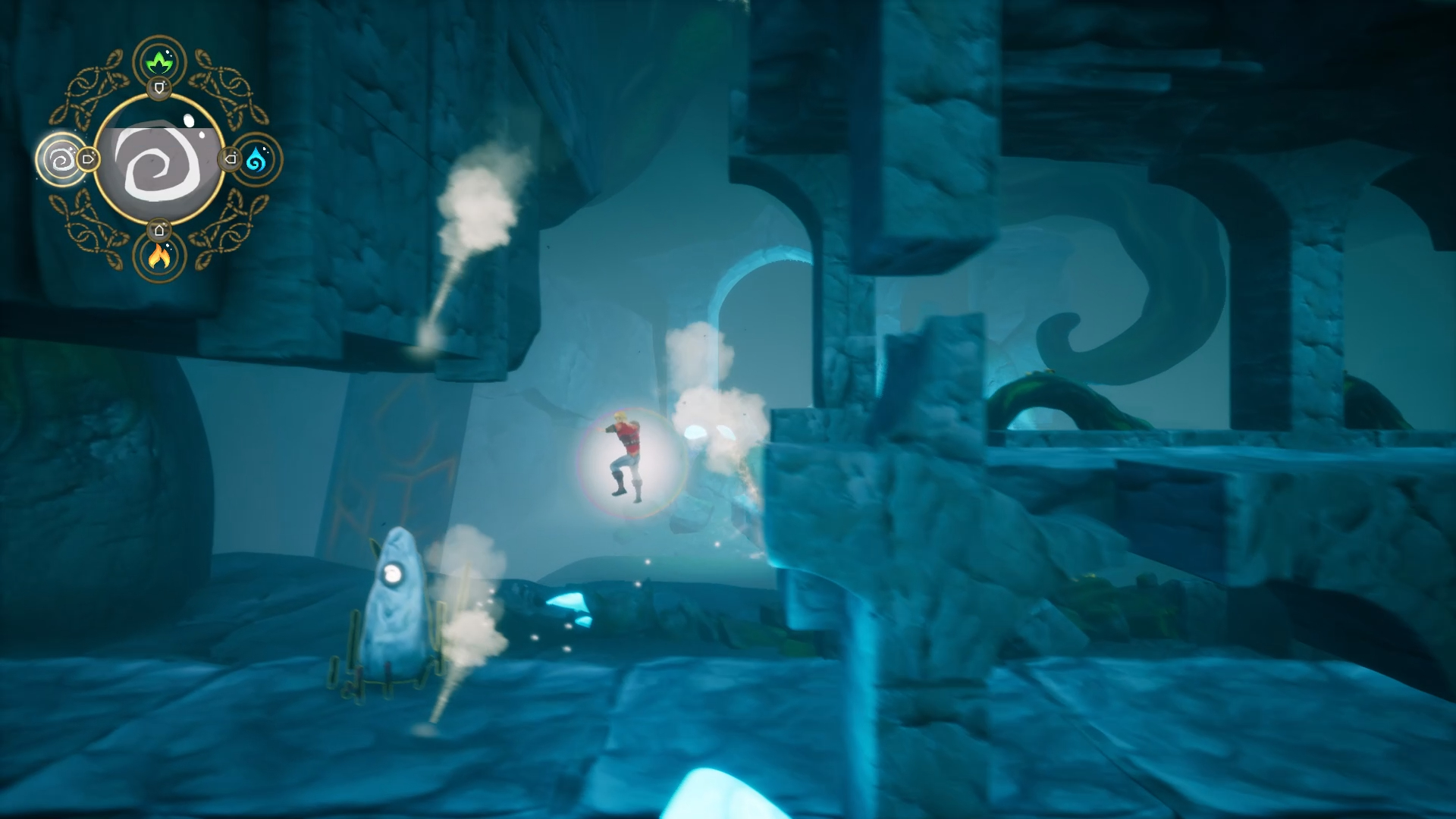 Bowed out here... I liked the areas needing to combine abilities. Here though, just couldn't get myself pushed up enough.

Still, a cool concept. :)
Hey there!
Either you're not using the controls the right way or there's a problem/limit with your keyboard keys. We've tested it hundreds of times & I can assure you there's nothing wrong with the physics :)
When I press Start Game nothing happens ... Maybe there is a bug somewhere?
Hello there!
Try restarting it without touching your mouse this time. Use the arrow keys only.